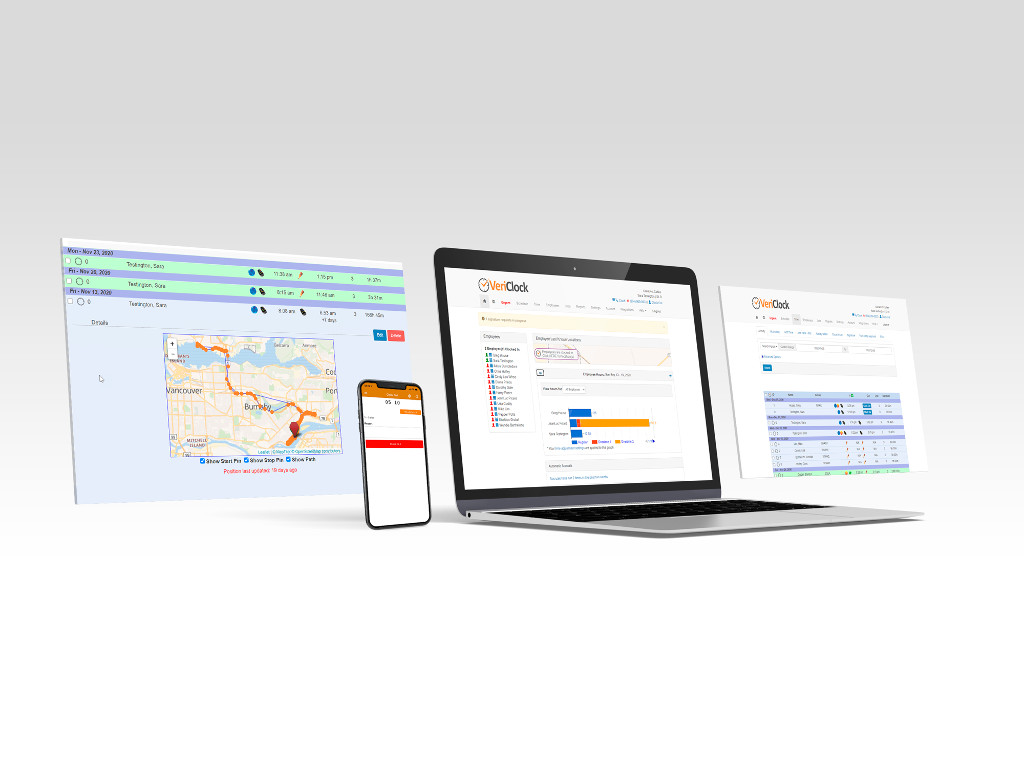 The global market for low power geolocation technology is booming, with forecasts that it will more than double in just the next few years. These developments are part of the emerging "Internet of Things," a key feature of the digital-industrial revolution - or Industry 4.0. Advances in geolocation technologies have big implications for automation and for the future, but also for employee management in the here and now.
You don't need to be in the business of logistics or transportation to benefit from geolocation. Regardless of what your company does, the key asset you have are your personnel and how they're managed. With VeriClock's employee time and attendance software, you'll be able to track and analyze location data for your staff in real time.
Whether your company has one main office or dozens of remote worksites, VeriClock's geolocation and geofencing features will improve accountability and visibility: you'll always know that your team is in the right place, at the right time. And if they aren't, or if you need to make adjustments or get someone to a different worksite, a few clicks will allow you to see how best to redeploy them without making a bunch of calls or trips out into the field.
In addition to continuous, real-time data on the location of your employees and teams, our software includes geofencing. This means you can easily limit employees to clocking in and out at designated worksites, add or change sites and track and adjust the size of multiple sites as needed.
Will geolocation eat up all your available data? Not at all. VeriClock team members have extensively tested data usage on our own devices, and found that with geolocation enabled our app averages about 5 megabytes per month. That's less than a day's worth of scrolling on Facebook or Instagram.
VeriClock will help streamline your operations, eliminate waste like paper timesheets - and help you take advantage of GPS technology in supervising and managing your employees. The digital-industrial revolution is already well underway, so don't be left behind. Sign up today for a free 30-day trial with VeriClock!
* Please enter a valid email.
(No credit card required)